With our office in The Woodlands on Sterling Ridge Dr, Lifetime Eyecare Associates has been serving The Woodlands, Conroe, Magnolia, Oakridge, Spring, and Shenandoah Texas for more than 10 years.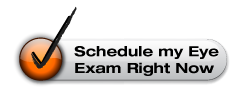 Lifetime Eyecare Associates is pleased to serve The Woodlands with friendly and expert eye care for your whole family. Our eye doctors invite you to visit for vision testing, comprehensive medical eye exams, treatment for eye disease, to purchase new designer frames for eyeglasses or sunglasses, contact lens fittings, and all primary eye care services. We are committed to treating every patient as an individual and satisfying your unique needs. Our team will consider your health condition, age, lifestyle, and visual expectations to provide you with the best vision possible. Personalized eye care in The Woodlands is the ultimate way to optimize your vision and your quality of life!
Your eye comfort is affected by many factors. Common and contemporary ocular problems include Dry Eye Syndrome and Computer Vision.  These conditions cause a variety of painful ocular symptoms. Our eye doctors in The Woodlands specialize in alleviating your painful vision with the latest therapies and solutions. Using advanced diagnostics and technologies, we will check your eyes thoroughly to diagnose what is behind your discomfort and eye irritation, and then we will recommend the most effective treatment. If you suffer an eye emergency, contact us to book an urgent eye exam.
We are here to help you with whatever you need for your eyes. Welcome to our comfortable clinic in The Woodlands!
Enjoy Peaceful Life in The Woodlands
Our picturesque neighborhood is located about 28 miles north of Houston. In addition to plenty of natural greenery and charming residential streets, The Woodlands also features many large corporations, such as Chevron Phillips Chemical, ExxonMobil, Huntsman Corporation, Southwestern Energy, and Maersk Line.
Our eye care team recommends that you take advantage of the relaxing, tranquil spaces spread throughout The Woodlands. The George Mitchell Nature Preserve has many walking paths and a smooth, circular route. Another fantastic site for a fun family outing is Town Green Park, situated adjacent to The Woodlands Waterway. Kids will love finding their way through the maze, and adults will find great entertainment scheduled for performances on the many stages. Of course, if you're looking for an outdoor show – you must take a seat on the lawn at The Cynthia Woods Mitchell Pavilion, voted as the second best amphitheater in the world.
Educational Fun in The Woodlands
We have two museums to delight and entertain the younger members of your family. The Woodlands Children's Museum is ideal for toddlers; it offers a lively and colorful play area with interactive exhibits to keep little firefighters and miniature shoppers busy. If you have a budding scientist looking for an afternoon activity, we encourage you to visit Little Beakers in The Woodlands. Basically, this museum is a fully-equipped chemistry lab for kids.
Shop (& Dine!) Til You Drop
The Woodlands Mall has over 160 stores to browse and buy from, with a wide array of styles and price points. To keep you energized, there is also a tasty variety of gourmet restaurants, fast-food meals, and snack shops. You can find another popular shopping venue in between The Woodlands Town Center and Market Street, with a diversity of boutique shops interspersed with giant department stores.
Travel the Woodlands Waterway
Park at The Woodlands Mall and jump on The Woodlands Waterway Cruiser or The Woodlands Waterway Trolley to Market Street. Kids of all ages will enjoy this journey, as it gives you time to relax and enjoy the scenery. The trip is particularly pretty during the holiday season.
There is no shortage of spectacular sites to see in The Woodlands!
Welcome to our The Woodlands – Sterling Ridge Dr. Location.
Take a Virtual Tour of our office:
Address
6704 Sterling Ridge Dr D
The Woodlands, TX 77382
Directions
Located off of Woodlands Parkway and Kuykendahl behind the Kroger shopping center. Take the road in between Perry's Grille and Nit Noi restaurants, we are on the right hand side next door to Kimberly Anderson, DDS and and Lecrone/Hunter Family Orthodontics.
Hours
Monday:

9:00 AM - 6:00 PM

Tuesday:

10:00 AM - 7:00 PM

Wednesday:

9:00 AM - 6:00 PM

Thursday:

10:00 AM - 7:00 PM

Friday:

9:00 AM - 6:00 PM

Saturday:

9:00 AM - 2:00 PM

Sunday:

Closed
Special Office Hours:
Payment Information
We Accept: